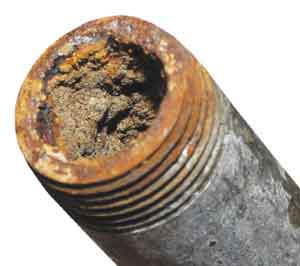 Galvanized

Pipe

Handyman

.com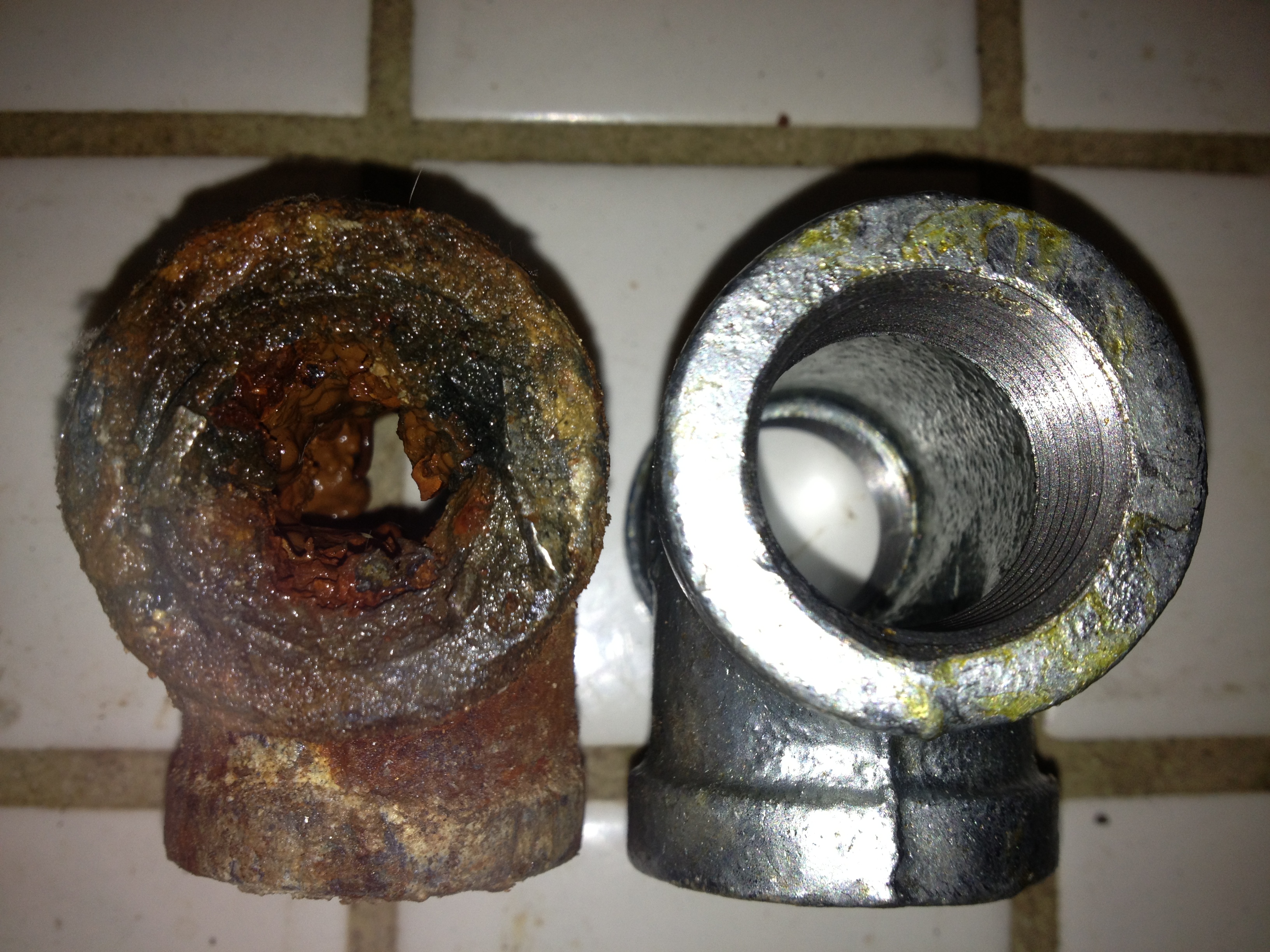 Used in new home construction from the 1920s into the 1970s,
threaded 'galvanized' water pipe is metal pipe with a coating of zinc to stop rust.
It was used to provide the hot water and the cold water throughout a home.
But as the pipe gets older, it becomes clogged with a build-up of corrosion, rust,
calcium, and mineral deposits-- lowering pressure and flow.
And pin-hole leaks develop.
In some homes, galvanized water pipes last 50 years or longer.
But although perhaps not rusted out, there will be clogged areas.
By the 1980's, most new homes were no longer using galvanized steel pipe.
---
We help plumbers that only do copper or pex.

Small jobs only

.
We teach and/or assist homeowners how to do galvanized repair.
---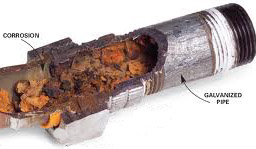 <<< Galvanized pipe rusts out

from the inside
.
Ready to blow!

>>>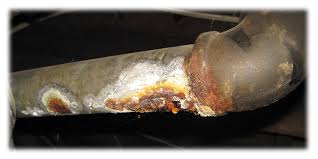 Galvanized pipe corrosion is like cancer--
and like with a surgeon, it can be removed piece by piece.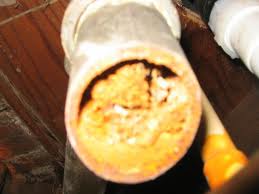 But sometimes to replace one piece a pipe,
you have to remove many others just to get to it.
Galvanized pipes most likely to get clogged and then leak:
hot water pipes, especially those nearest the water heater,
but actually all hot water pipes can be plugged up.
Galvanized pipes most likely to just rust out and leak:
cold water pipes.
In many San Fernando Valley homes, the horizontal plumbing is in the low-height attic.
Sometimes you won't know about a leak until a portion of your ceiling crashes down.
Upstairs, you bent-walk or crawl on the skinny edge of the sideways 2X4s up there--
step off and you'll crash through the ceiling.
There is a 'secret' to working up there!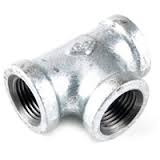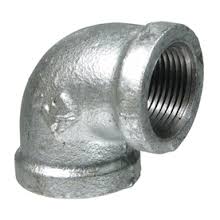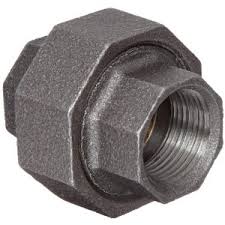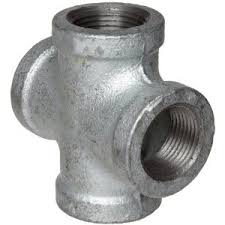 In most homes, galvanized water pipe sizes used are 1/2" and 3/4".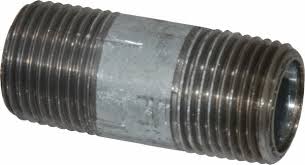 Options?

1. Remove/replace the bad pieces of galvanized.
(The Good:cheapest and quickest,
hard to damage, most secure;
The Bad: will possibly clog or rust out in a few decades)

2. Replace entire plumbing system with copper pipe.
(The Good: clean;
The Bad: expensive, prone to theft, prone to pin holes,
will corrode if your water source is low pH; easy to damage;
can start a fire during installation; problem tenants steal it;
some low-price 'copper changeovers' use the thinnest copper pipe available,
type K is the thickest and best choice, L is middle-grade, M is the thinnest;
some copper users come home from vacation to find it was cut out and stolen;
need city permit to complete changeover, earthquake vulnerable)

3. Replace entire plumbing system with PEX.
(The Good: clean;
The Bad: not allowed in all areas, vulnerable to rodents,
cannot be exposed to sunlight; easy to damage;
need city permit to complete changeover)
We don't try to talk you into a complete copper or PEX change-over,
both because we are not licensed plumbers nor is it always the best option.
Only call us about small repair jobs.
Disclaimer: California licensing clause. We are not Contractors!
We can only do jobs up to, but not over $500 without a license.
If you have a handyman without a Contractors License,
it is against the law for them to contract jobs over $500.
We assist plumbers and homeowners.
Advice -- Training -- Small jobs -- Tool rental
818 883-6969
Ask for David